Ofsted Inspections
Ofsted Inspection
Published 2017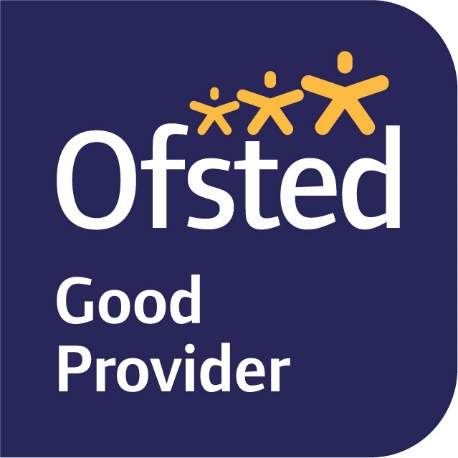 Graded Good
2016
Some quotes from our 2016 report:
"The pupils of Catshill Middle School are polite, courteous and respectful. They learn together cooperatively and provide each other with positive and constructive feedback on their work. As a result, pupils learn from each other as well as from their teachers."
"Bullying is rare and dealt with quickly and effectively if it does occur. Pupils say that they know who to go to for help and feel they are supported and looked after well. Parents agree overwhelmingly that pupils are well cared for."
"Pupils are well mannered and are keen to do well. They work hard and support each other. This creates a positive learning environment."
"Pupils' attainment when they start school is broadly in line with national averages. Leaders' analysis of assessment information shows that pupils achieve standards above average in English and mathematics by the time they leave the school at the end of Year 8."
"Leaders set ambitious progress targets for pupils across all subjects. There are higher expectations for pupils' progress. Pupils make strong progress in many subjects."
"Senior leaders have planned a well-balanced curriculum that provides pupils with a good range of experiences across a wide range of subjects. Pupils contribute to the development of the curriculum which ensures that it meets their interests. Effective careers information and guidance is provided to pupils in Year 7 and Year 8. Extracurricular opportunities include sports, music, science and arts clubs. Pupils' experiences are widened beyond the local community and their aspirations for the future raised. Pupils are well prepared for the transition to high school and later adult life."
"Pupils' learning benefits from enrichment activities that are embedded across the curriculum. For example, opportunities such as the 'Best of British' day, European day of languages, inspiring women day and 'boys make noise' contribute to developing pupils' spiritual, moral, social and cultural knowledge and understanding. Enrichment activities also prepare pupils well for life in modern Britain."
"Relationships between teachers and pupils are very positive. Pupils are keen to support each other and work cooperatively together. As a result, there is a strong climate for learning within the school. Pupils' progress is enhanced by their positive learning attitudes as they strive to achieve their best."
"The governors are highly ambitious for the school and their drive is supporting the school to make further improvements."
"The governing body holds leaders to account by providing strong support and challenge. They regularly scrutinise information linked to pupil performance and check that the actions taken by the leaders are improving outcomes for pupils."
What does the school need to do to improve further?
"Improve the impact of leadership and management by reviewing and developing the school's monitoring and assessment systems across the curriculum."
"Ensure teaching is consistently good across the school by teachers: – challenging pupils, particularly the most able and most able disadvantaged pupils – having high expectations of what pupils can achieve – using effective questioning to enable pupils to develop reasoning and extend thinking – applying a consistent approach to supporting the development of grammar, punctuation and spelling across the curriculum."
"Increase the proportion of pupils who make good progress and raise attainment, especially in mathematics."
For access to the full report 2016 see the table below:
| Report | Inspection Date | First Publication Date |
| --- | --- | --- |
| | 29/30th November 2016 | January 2017 |
| | 8th October 2014 | 22nd October 2014 |
| | 21st May 2014 | 12th June 2014 |
| | 2nd February 2011 | 18th February 2011 |
Related articles